We are thrilled to present our third interview, this time with Rob (@robjtede), the core maintainer of Actix Web and deps.rs. In this interview, we talked about how he became involved with Actix Web, what motivated him to take over the project after @fafhrd91 quit, and his experience of maintaining popular Rust projects.
Thanks to Rob for sharing his story with us. We hope you enjoy this interview!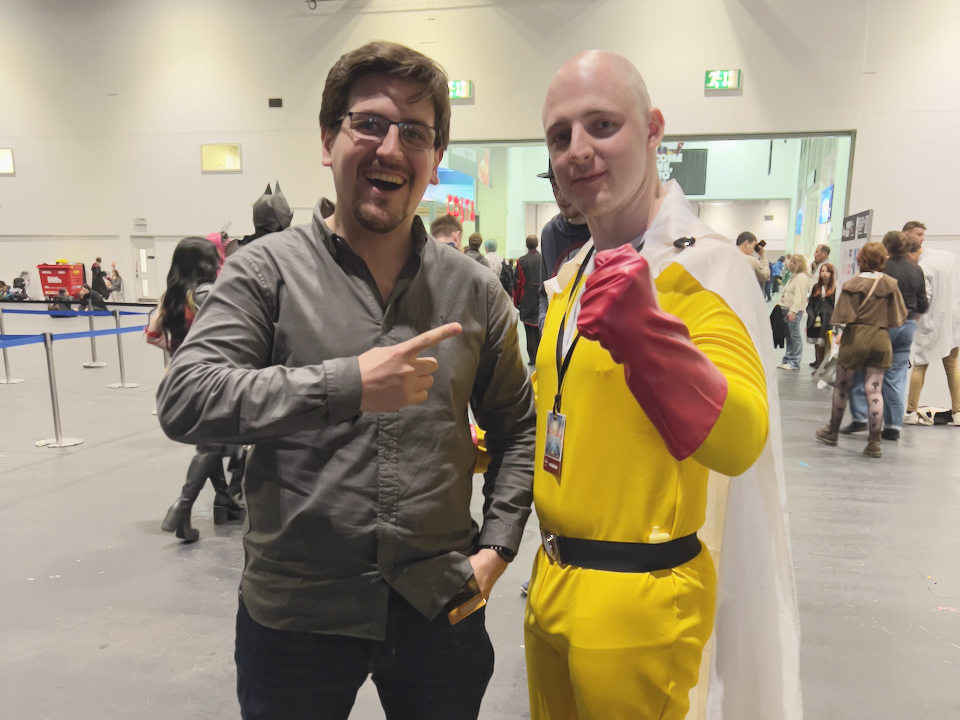 Rob uses One Punch Man's Saitama as his avatar online. Here he is meeting his hero.
Introduction
Introduce yourself and share a bit about your background with Rust. When did you start learning Rust, and what inspired you to do so?
Actix Web
How did you become involved with Actix Web, and what motivated you to take over the project after @fafhrd91 quit?
What is the current status of Actix Web, and how does it compare to two years ago? Are there any major changes or updates in the works?
Is Actix Web still a web framework powered by the actor model? If not, why?
What inspired you to maintain such a large project voluntarily, and what challenges have you faced in doing so?
deps.rs
Let's talk about deps.rs. What is it, and how did you get involved with deps.rs? How can Rust developers use it to improve their projects?
Advice for developers
What advice do you have for developers who are just starting to learn Rust, especially those who are interested in web development?
End question
What do you think of Rust Magazine, and do you have any advice for us as we continue to grow and improve? How can we better serve the Rust community?
Editor: We are trying to open an OpenCollective account for Rust Magazine, so that we can pay our contributors for incentivizing them to write more high-quality articles. We are also looking for sponsors to help us pay for the domain and email newsletter costs. If you are interested in helping us, please contact us on Discord or email us at opencollective@rustmagazine.org.